The Grand Cayman Island offers visitors a multitude of activities and attractions as well as a fully loaded business center to make corporate events sparkle. Swimming, diving and snorkeling are mixed with history, culture and the arts in an all inclusive vacation spot.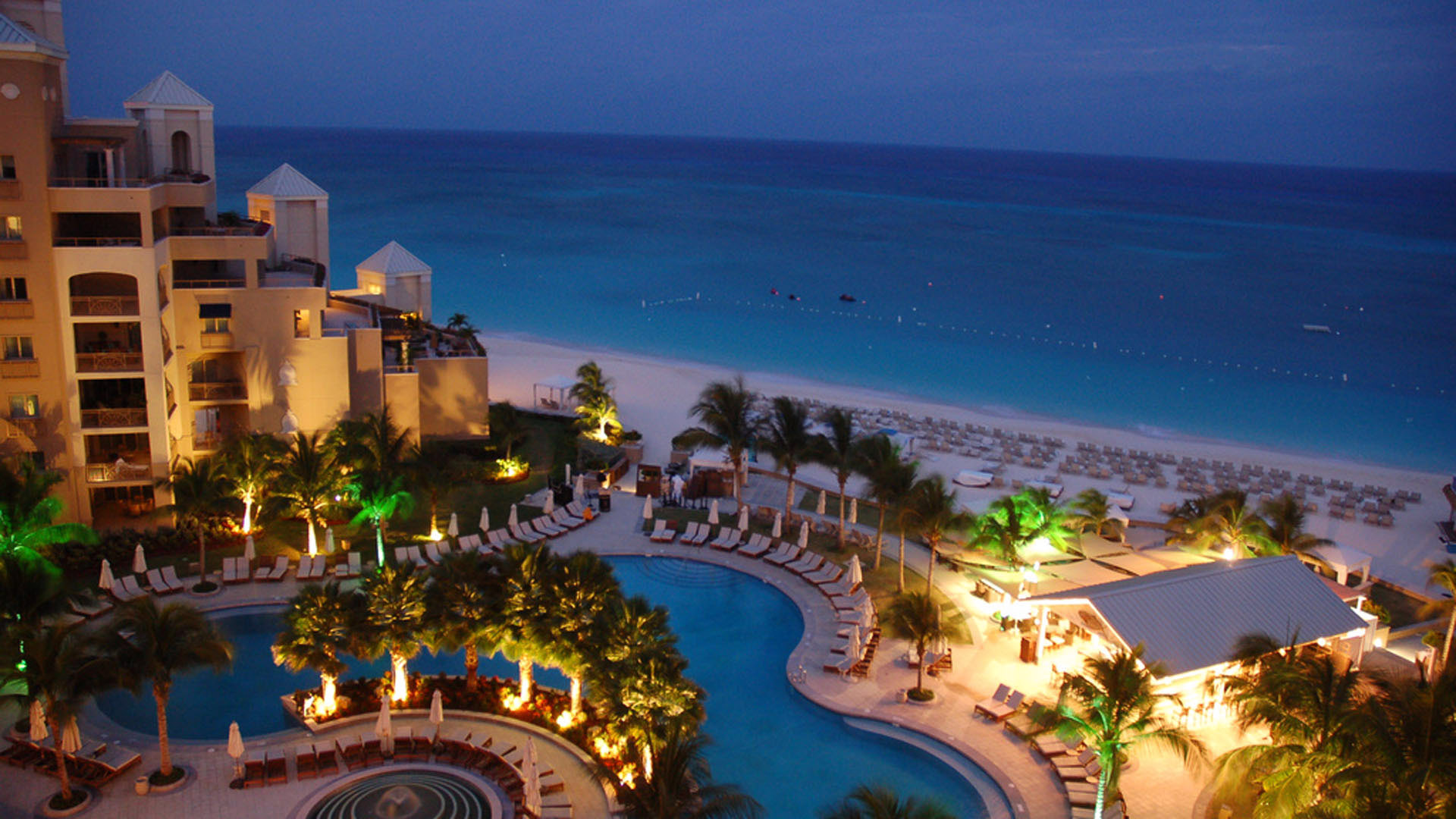 Grand Cayman, the largest of the three Cayman Islands, is a hotbed of activity. The amazing thing about Grand Cayman is how every visitor seems to find exactly what they want to do. Shopping, dining, sightseeing and nightlife are all gathered together in one gorgeous spot. Enjoy the warm, clear waters and infamous nightclubs all in Grand Cayman. Visit each of the districts to get an authentic flavor of life on the Cayman Islands.
West Bay
Visit the Cayman Turtle Farm and check out the distinctive limestone formations of "Hell" on one of the viewing platforms. Enjoy the effervescent beauty of Seven Mile Beach and swim in the lucid, turquoise waters.
Bodden Town
You'll find several hotels, resorts and bed and breakfasts in Bodden Town. Its quiet atmosphere takes rest and relaxation to a new level.
George Town
The capital of the Cayman Islands, this business epicenter seamlessly mixes bustling corporate activities with the leisurely island lifestyle. Check out a submarine tour or explore the ocean in a glass bottomed boat.
East End
The East End is rife with attractions, shopping venues and eateries of all sorts. It's a great place to get the real feel of island life. There are over 200 species of birds among the beaches, historic sites and landmarks.
North Side
Visit the Tortuga Rum Factory and see how it's made. Grab some souvenirs before playing in the powdery sand of the North Side beaches. Divers are especially fond of this area because of the many diving options the landscape affords and abundance of marine life gathered here.
The food is amazing all over the island, whether you're having a quick fast food lunch or a fine dining experience. Many of the resorts and hotels have their own eateries but the whole island offers a variety of authentic cuisine.
Grand Cayman Island offers visitors a unique opportunity to experience island life like the natives. The atmosphere is open and friendly, affording all sorts of opportunities. No one ever regrets a trip to Grand Cayman Island. Get Caribbean Group Rates now!