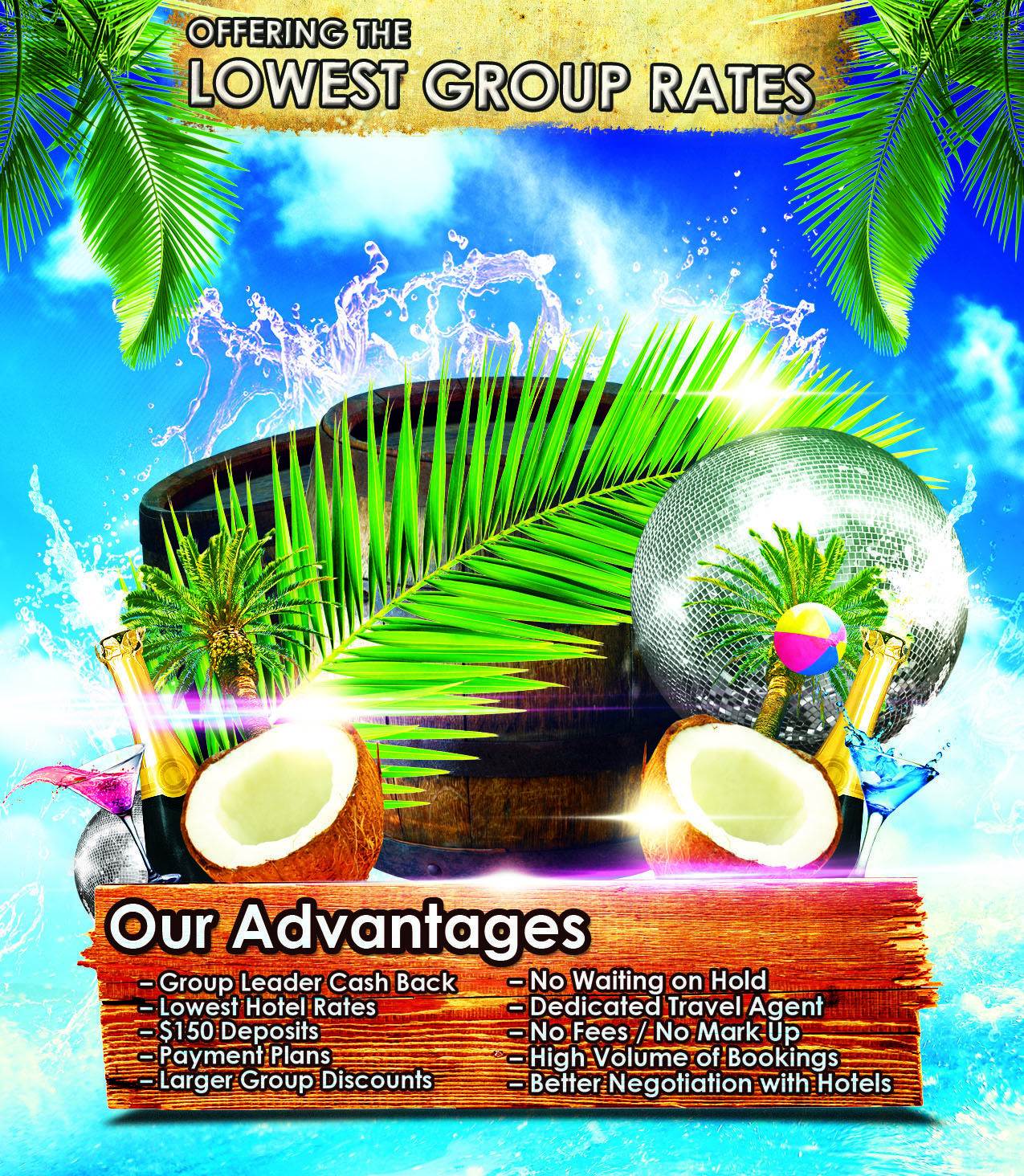 Paradise Island is an eclectic mix of hot nightlife and casinos with soft, glistening beaches and crystal clear water. This eventful island keeps its visitors busy 24/7 with its many activities and attractions. The countless outdoor activity options can keep you busy all day long. The nighttime itinerary includes everything from Vegas like shows and gambling to gourmet dining and dancing the night away. Bahamas Group Travel is the only way to see your dream vacation go from just a fantasy to a reality!
Fun in the Sun
The gorgeous landscape of Paradise Island lends itself to outdoor fun like nowhere else. Lounging on the beaches and swimming in the clear, blue waters is only the beginning. The whole family can enjoy a visit to the water parks where you'll find slides, rides, pools and a beach. You can even grab a bite to eat and check out an aquarium.
Marine Life
The marine life in the Bahamas is world renowned for its diversity and abundance. There are several aquariums available on the island showcasing fish, reptiles and marine life. The fishing is world class and many tournaments are held here each year. Deep sea fishing boats are available for charter. Snorkeling and scuba diving tours allow you to get up close and personal with the marine life and are readily available.
Arts and Culture
Culture lovers enjoy everything about Paradise Island. There is a little taste of the Bahamas around every corner. There are several historic sites, tours and attractions throughout the Bahamas and Paradise Island. Each stop gives you a special taste of the island you can't obtain anywhere else. Learn about the traditions and culture of the island through exhibits, productions and programs.
Attractions
Versailles Gardens and French Cloister features a 12th century Augustine monastery in the midst of beautifully manicured gardens. The casinos have rotating exhibits on culture, arts, magic, history, entertainment and music. The Vegas feel of the nightlife keeps the excitement going hour after hour. Golfers love the challenging courses and varying layouts of the Paradise Island golf courses.
Swimming, snorkeling, diving
Casino, nightlife, stage shows
Museums, historic sites
Aquariums, water parks
Visiting Paradise Island is a vacation in a vacation. The sheer multitude of attractions and activities makes for a great time. Add to that the gorgeous scenery and unbelievable marine life and you have it all.